Free delivery on all orders over £250.00
Next working day delivery on orders received by 4pm
Free gift with every order over £150.00
30 Day Guarantee
For your peace of mind
Next Day Delivery
On orders received by 4pm*
Secure Payments
On all major credit/debit cards
No Need To Register
No account needed to order
No Minimum Order
Order exactly what you need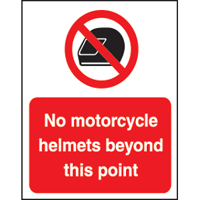 CCTV Signs
Provide a visual deterrent to deter criminals and vandalism.
Required by the Data Protection Act - The public must be informed of all areas where they are being filmed.
Available in two sizes and two material types to suit your individual requirements.
Signs should specifically give the identity of the person or organisation responsible for the scheme and the purpose of the scheme or recording.
Some of our
happy customers:
© 2001 - 2013 CMUK Visual Safety Limited - Registered in England & Wales: 03951452 - VAT Number: GB 927 4801 12
Having technical problems? Call our UK Based I.T people for free on 0800-689-0291 Ext: 1 (available during normal office hours)