We are currently experiencing some minor issues with our phone number. If you are unable to reach us using 0800 358 0085, please phone us on 01202 493 750. We are working to fix this, and apologise for any inconvenience.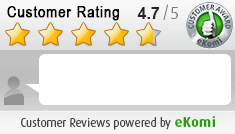 Ordering is easy and delivery is fast, very satisfied with the whole service
Browse By Category
E45 Emollient Wash Cream
Clinically proven to clean and moisturise dry, itchy skin without changing the normal skin pH
Relieves and helps prevent dry skin by retaining the skin's natural moisture
Unique, mild, creamy formulation does not foam - it cleans without drying, leaving your skin soft, comfortable and relieved
Soap, detergent and perfume free
Dermatologically tested and allergy screened
Price List -
To order please specify a quantity. Then click the "Add to Basket" button.
Some of our
happy customers:
Please enter a message into the chat box at the bottom right of your screen.
If the chat box is not visible please visit our
contact us
page or call
0800 358 0085
during office hours.
You can close this message and continue browsing the site while you chat.
© 2018. CMUK Visual Safety Limited. Registration Number: 03951452. VAT Number: GB 927 4801 12.
Ashburn
- From your Internet address
- Use precise location