We are currently experiencing some minor issues with our phone number. If you are unable to reach us using 0800 358 0085, please phone us on 01202 493 750. We are working to fix this, and apologise for any inconvenience.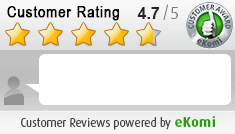 Ordering is easy and delivery is fast, very satisfied with the whole service
Browse By Category
What is RICER?
24/06/2014
RICER stands for Rest, Ice, Compression, Elevation & Refer. The RICER method is used for treatment of soft tissue injuries. It is to be used immediately following an injury and throughout the healing process. The RICER treatment has been known to prevent further injury, relieve pain, reduce swelling and help the healing process. What to do: 1. Rest- It is vital to rest immediately following the injury to reduce blood flow to the injury site. This will help prevent any further damage. 2. Ice- Applying ice to the injury is an important step to reducing swelling and pain. Place a cold pack on the injury as soon as possible. Depending how serious your injury is apply the ice pack for 20 minutes every 2-4 hours. 3. Compression – Compression has two main benefits; it reduces any bleeding and swelling and secondly provides support to the injury and surrounding area. This can be achieved by use of a suitable bandage which fully covers the injury and overlaps some of the surrounding area. 4. Elevation - Simply raising the injured area above the level of the heart to further reduce bleeding and swelling. 5. Refer - If the injury is considered serious and pain persists speak to a doctor or professional physical therapist.
Some of our
happy customers:
Please enter a message into the chat box at the bottom right of your screen.
If the chat box is not visible please visit our
contact us
page or call
0800 358 0085
during office hours.
You can close this message and continue browsing the site while you chat.
© 2018. CMUK Visual Safety Limited. Registration Number: 03951452. VAT Number: GB 927 4801 12.
United States
- From your Internet address
- Use precise location