We are currently experiencing some minor issues with our phone number. If you are unable to reach us using 0800 358 0085, please phone us on 01202 493 750. We are working to fix this, and apologise for any inconvenience.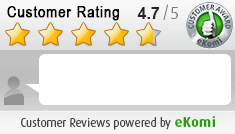 Ordering is easy and delivery is fast, very satisfied with the whole service
Browse By Category
Stay Safe On Bonfire Night
31/10/2014
With Bonfire night just days away and the festive season quickly approaching many of us will be attending and planning our own firework displays. It is important that you and those around you stay safe during the celebrations. To make sure that you are prepared for any unexpected emergencies we have a few helpful suggestions to help you to stay safe.
Always follow The Firework Code
Only buy fireworks that comply with British Standard 7114 or its European equivalent. Instructions should be in English
Don't drink alcohol if you're lighting fireworks
Keep fireworks in a closed box
Follow the instructions on each firework and be sure they're suitable for home use
Light fireworks at arm's length using a taper
Stand well back
Never go near a firework that has been lit. If it hasn't yet gone off, it could still explode
Never throw fireworks or put them in your pocket
Always supervise children around fireworks
Light sparklers one at a time and wear gloves
Don't give sparklers to children under five
Keep pets indoors
Have a First Aid Kit on hand for unexpected emergencies
Eureka Direct has an extensive range of First Aid and Burns First Aid Kits to help you choose we have selected kits ideal for burn emergencies:
Those wishing to have a small burns kit to hand have a choice of our Mini Burns Kits containing burn relief dressings and gel sachets for as low as £8.85 each; alternatively new Burnfree Personal Care Kits contain branded Burnfree dressings, gel sachets and a pain relieving gel bottle all housed in a sturdy plastic box as low as £10.99 each.
For smaller groups or event organisers our Bonfire / Fireworks First Aid Kit contains a selection of burns dressings and gels for quick and easy treatment of injuries all supplied in a handy bum bag for convenient use, for as low as £13.80 per kit.
Larger events and groups will find our range of Burnfree Kits the perfect choice, with 3 sizes to choose from you will be sure to find the kit for you. All kits contain a selection of Burnfree burns dressings, pain relieving gel and gauze rolls from as low as £36.70 per kit.
By taking a few precautions you can help to make sure that you and those around can enjoy the celebrations safely.
Contains an assortment of burn relief products including dressings and gel sachets
Small, portable and perfect for vehicles, home kitchens, and backpacks
A selection of burns treatments in a convenient bum bag carry case
Some of our
happy customers:
Please enter a message into the chat box at the bottom right of your screen.
If the chat box is not visible please visit our
contact us
page or call
0800 358 0085
during office hours.
You can close this message and continue browsing the site while you chat.
© 2018. CMUK Visual Safety Limited. Registration Number: 03951452. VAT Number: GB 927 4801 12.
United Kingdom
- From your Internet address
- Use precise location