We are currently experiencing some minor issues with our phone number. If you are unable to reach us using 0800 358 0085, please phone us on 01202 493 750. We are working to fix this, and apologise for any inconvenience.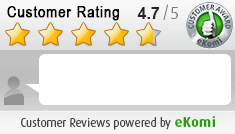 Ordering is easy and delivery is fast, very satisfied with the whole service
Browse By Category
02/08/2018
This is a question we are regularly asked by our customers. Unfortunately it isn't one we are able ...>
04/07/2018
  The early May Day bank holiday and subsequent weeks have given us an early teaser of how good the ...>
01/06/2018
Eureka are pleased to announce that moving forward we will no longer be sending our customers catalogues ...>
02/05/2018
In modern society health and safety is important. We all deserve to be able to live and work within ...>
03/04/2018
Defibrillators are becoming increasingly prominent in British society. During day to day life you are ...>
15/03/2018
The Health and Safety Executive recently released their health and safety at work summary statistics ...>
09/12/2014
In 2012 the British Standards Institute (BSI) introduced BS8599-1. This new piece of guidance recommended ...>
25/11/2014
Most cuts and grazes are minor and can be treated at home with minimal hassle. Thorough cleaning and ...>
10/11/2014
What would happen in the event of a fire at your workplace? Do you know the quickest way out of your ...>
31/10/2014
With Bonfire night just days away and the festive season quickly approaching many of us will be attending ...>
Some of our
happy customers:
Please enter a message into the chat box at the bottom right of your screen.
If the chat box is not visible please visit our
contact us
page or call
0800 358 0085
during office hours.
You can close this message and continue browsing the site while you chat.
© 2018. CMUK Visual Safety Limited. Registration Number: 03951452. VAT Number: GB 927 4801 12.
Ashburn
- From your Internet address
- Use precise location