We are currently experiencing some minor issues with our phone number. If you are unable to reach us using 0800 358 0085, please phone us on 01202 493 750. We are working to fix this, and apologise for any inconvenience.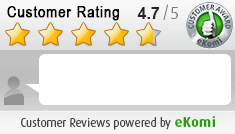 Ordering is easy and delivery is fast, very satisfied with the whole service
Browse By Category
CareBag VOM Vomit Bags
An essential addition to day trip first aid provisions
Absorbent core means no splashing, no liquid and no odours
Rapidly turns 450ml of bodily fluid into an easy to dispose gel
Minimises unpleasant odours and reduces risk of contamination
Draw string closure on bags permits easy disposal
Price List -
To order please specify a quantity. Then click the "Add to Basket" button.
Delivery:
Next Day Delivery available when ordered before 4pm
We offer a number of delivery options from just £3.95
Next Day Delivery is Free when your basket value is over £50
05/06/2018
These are something which we always want to have to hand in the event of someone feeling unwell. The pads in the bottom of the bag are loose, and make a huge difference to just having a plastic bag. It prevents leakage and all sorts of nastiness.
I have these at home, and one in my handbag, in the event that one of my children feels unwell while out and about, or if a migraine hits when I am unable to get to an appropriate facility in time. They are small to pop into the pocket of a bag but worth their weight in gold in the event of illness!
24/01/2017
First Aid use - good product for all.
17/06/2015
5
out of
5
based on
3
user ratings
Some of our
happy customers:
Please enter a message into the chat box at the bottom right of your screen.
If the chat box is not visible please visit our
contact us
page or call
0800 358 0085
during office hours.
You can close this message and continue browsing the site while you chat.
© 2018. CMUK Visual Safety Limited. Registration Number: 03951452. VAT Number: GB 927 4801 12.
Ashburn
- From your Internet address
- Use precise location