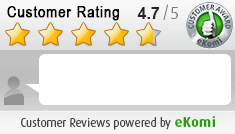 Ordering is easy and delivery is fast, very satisfied with the whole service
Browse By Category
Controlled Drug Recording Book
Required for every premises not just the main location
Compliant with the Misuse of Drugs Act
A legal requirement for any location that holds stock of controlled drugs, should keep a record of controlled drugs received and administered in the controlled drug record book
Separate page must be used for each form and strength of each drug, showing the class of the drug at the top of the page
Controlled drugs must be entered into the controlled drugs register as soon as they are received
No alterations or crossings out may be made in the register. Any corrections must be made by a marginal or footnote which is signed and dated
Should include the balance that remains and it is good practice to check stocks on a weekly basis
Kept for 2 years from the date of the last entry
197 pages of record sheets
Part of the HSE guidelines for first aid rooms; L74
To see a page from inside the book click here.
Price List -
To order please specify a quantity. Then click the "Add to Basket" button.
Delivery:
Next Day Delivery available when ordered before 4pm
We offer a number of delivery options from just £3.95
Next Day Delivery is Free when your basket value is over £50
Some of our
happy customers:
© 2016. CMUK Visual Safety Limited. Registration Number: 03951452. VAT Number: GB 927 4801 12.
United States
- From your Internet address
- Use precise location